Humber Squash Organisation
sub navigation
squash club links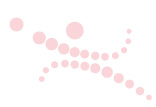 Squash Doubles League
Handicap
Team wishing to join the Humer Squash Doubles League please contact webmaster@humbersquash.org with your names and contact numbers. You will then be handicapped and added to the league.
League info coming soon.
newsletter
Subscribe to the Humber Squash Newsletter and we will send you up to the minute match reports, news and scores to your email inbox for free!

squash websites